we HAVE A NEW CAR!
THANK YOU JAYSUS the car odyssey is OVER!!
I am now the proud owner of a Hyundai Santa Fe!!!!!!
Here are all 3 vehicles (look the Ghetto Blaster is hiding! it is ashamed of itself..)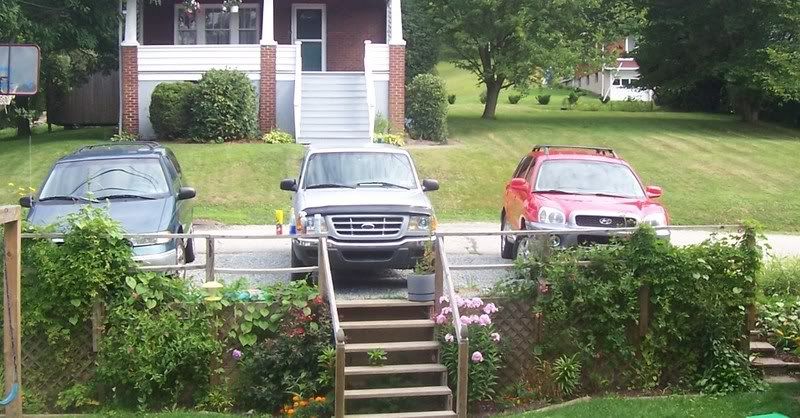 Here is my new baby all by herself!! *sigh* isn't she pretty???